Join us on February 29, 2024 for a united, multi-generational day of prayer for revival and awakening on college campuses in America.
Have a Testimony to share about CDOP or what God's doing on campus? text "CONNECT" to (833)-454-3522
4196
campuses have been adopted
0
campuses remain unadopted
6678
campus ministries, churches, and individuals are signed up to pray
Thank you for being part of the Collegiate Day of Prayer, We would love to take what God has done and empower you to keep walking it out. Take some time and read this article that share the history of revivals in the past and why we continue to pray for God to touch our nation.
We'd love to connect you with a local ministry as well so if the Lord touched you and you want someone to help you along in your journey, click the next steps button and follow the prompts!
200 years ago in 1823, nearly every major denomination and university across America united in prayer for our nation's college students. Campuses were being radically transformed by powerful seasons of spiritual awakening. Today, churches and campuses across America are once again uniting in prayer for the next generation on college campuses. Will you join us for 40 days of prayer for revival and spiritual awakening?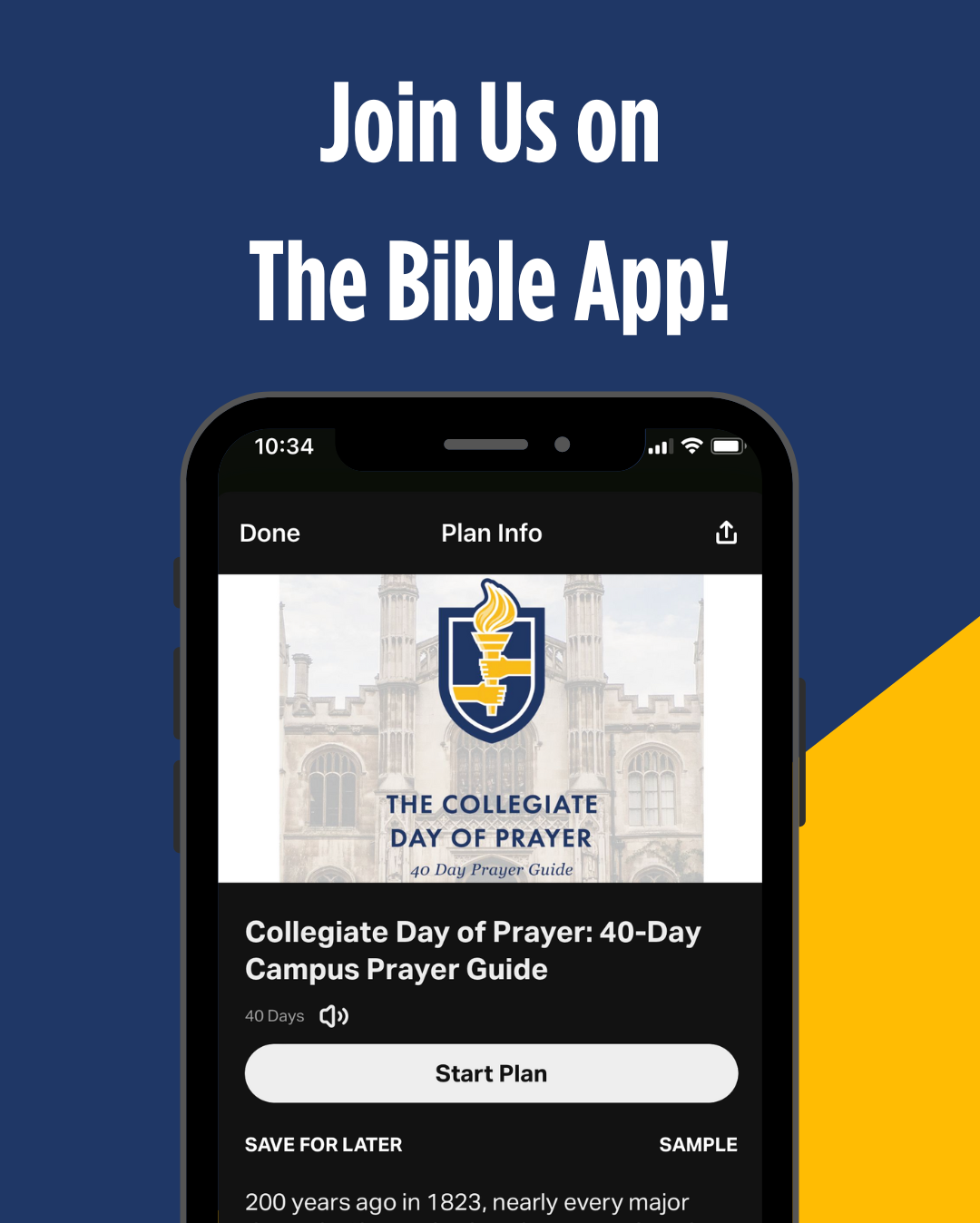 As the students go, so goes our nation! If we win the spiritual battles across our nation but neglect our college campuses, all our progress will be undone in a generation. Therefore, students today need our support and earnest prayers. However, college students don't just need more prayer, they need our UNITED prayer. Without a greater degree of genuine, unified prayer, our hopes and dreams for this generation may never be realized. According to Matthew 18:18-20, the greater the number united in faith and prayer, the easier the battle for this generation can be won.
Throughout American history our colleges have been repeatedly blessed and transformed by intense seasons of spiritual awakening. The early records of many of our best universities read like a virtual history of spiritual revival. In fact, no other nation has ever enjoyed as many student awakenings for as many consecutive years as the United States of America. Some of the first reports of these student revivals emerged during the First Great Awakening in the eighteenth century. However, it was the Second Great Awakening (1790-1845) that produced our most powerful student revivals and the prayer movement that sustained them.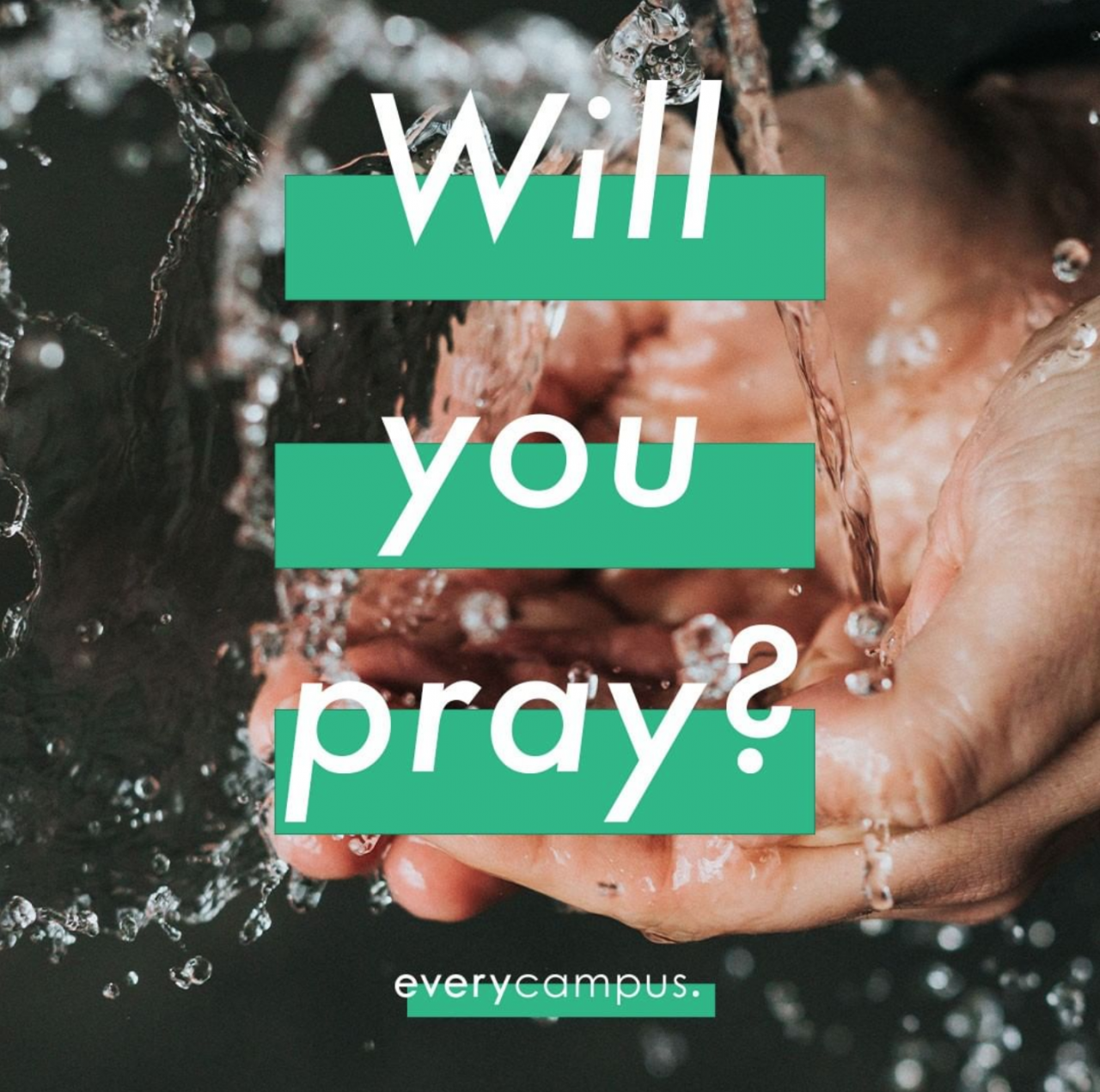 This Year we are partnering with EveryCampus and we are praying for "unengaged" campuses. An Unengaged campus is a college that has no known gospel community on it. About half of the schools in our nation do not have a known gospel community reaching out to them and discipling students to know Jesus. We want to see every school in our nation reached with the gospel!
"Let it be said of our generation that when a nation teetered on the edge of destruction, having lost the ancient path of truth and righteousness, we answered the divine call to war for its restoration."
– An Appeal to Heaven
ADOPT A CAMPUS IN PRAYER
Would you consider adopting in prayer your university, the local college campuses in your region, your alma mater, and the colleges where your kids and grandkids go?