4,323
campuses have been adopted
0
campuses remain unadopted
2,817
campus ministries, churches, and individuals are signed up to pray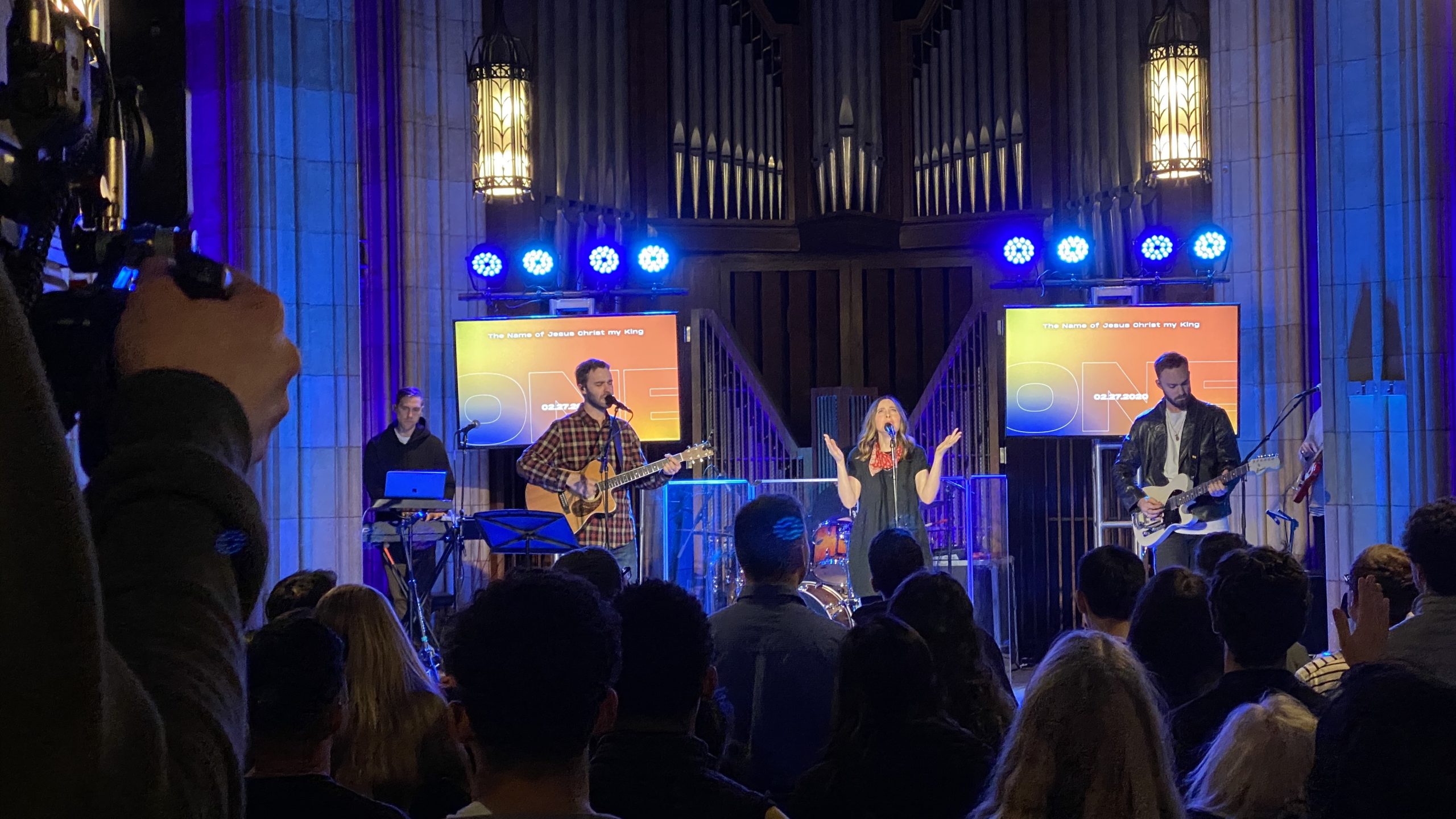 "During CDOP, God spoke to one of our students in a vision. In the vision was the UMaine campus with a gate with people chained to it. She didn't know what the chains represented, but what she didn't know is that 4 years ago as we were first getting here, God gave me a vision of the campus with a gate in front of it covered with chains. I asked the Lord what the chains were, and He answered fear, apathy, and isolation. Since then, we have seen that to be true. During CDOP, God spoke to me Isaiah 62. In verse 10, it says, 'Pass through, pass through the gates.' Let the chains be broken!"
– Chi Alpha missionary
"I am writing with such joy at what took place on the Collegiate Day of Prayer, and equally so with the joy of seeing these friendships deepen and believing more passionately than ever before that putting Jesus first and praying and working together in partnership as fully and open-heartedly as possible will facilitate the honoring of God that he deserves and the awakening of college campuses that is so desperately needed.
Jo [Vitale] was so moved by her time there at Yale, and our RZIM team back in Atlanta saw a record turnout of staff gathering to fast and pray.
I trust this is only the beginning of the ways we can stand with each other, and we want you to know, both personally and on behalf of RZIM, that we love you, we believe you are hearing from God, and we are eager to support what God is doing in and through you in increasingly full and concrete ways."
–Vince Vitale, Ravi Zacharias International Ministries
I really enjoyed participating in the CDOP prayer meeting via livestream! It was a beautiful time of worship, prayer, and encouragement from the Scriptures. Thank you for all the hard work and collaboration that went into this beautiful event! I look forward to continuing to build our friendships and ways of serving together.
– Carson Weitnauer, RZIM
Other Testimonies
OneCry and Bethel University co-hosted about 50 Pastors and Leaders at a luncheon at President's Dining Room on the campus of Bethel University, near South Bend, IN. The all day gathering had different segments of prayer: some corporate and some personal. It culminated in a community-wide effort where everyone prayed for college campuses.
Bethel University (Mishawaka, IN) is the premier university of the Missionary Church denomination based in Fort Wayne, IN. The school is currently in its seventh year of hosting a weekly prayer meeting on campus. Gregg Chenoweth, President, Bethel University, University Cabinet members, Missionary Church denominational leaders, and intercessors participated in a 90-minute prayer walk on campus preceding the luncheon.