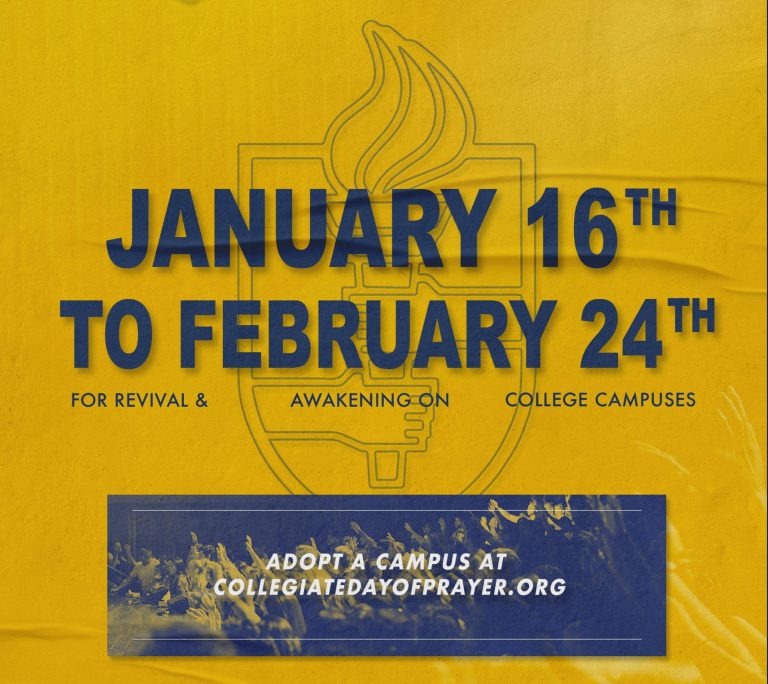 Starting on January 16th until the Collegiate Day of Prayer on February 24th, we are calling students from all across the nation to consecrate a 40-day season of fasting and prayer for awakening on our college campuses, in our nation, and in our generation. Let us believe that in the darkest hour of American history, Jesus will demonstrate His glory! 
Buy or download the 40 day prayer guide. We walk through 40 days of devotionals to help you engage with fasting in this season leading up to the collegiate day of prayer
From the First and Second Great Awakenings in the 1700 and 1800's to the Student Volunteer Missions and Jesus Movements of the 1900's, every great move of God has been preceded by a great movement of prayer. And historically, university campuses have been the catalytic seedbed for such seasons of revival. As Jonathan Edwards, father of the Great Awakening, observed, "It all began with the young people."
As Jesus went into the wilderness for 40 days to fast and pray before He "returned to Galilee in the power of the Spirit," what could happen if the college students of America gave themselves to 40 days to fast and pray for another Jesus movement in our nation?