Take the power of this one day and apply it one day a week in a Moms in Prayer group.
Turn the Collegiate Day of Prayer into the Collegiate Days of Prayer! No that's not a typo. But before I explain, let me thank you for joining with the body of Christ all over America to pray together on one day covering the campuses of our country in a blanket of prayer.
Do not underestimate the impact of your prayers. To read more about how the church of our forefathers did this and the results that ensued, check out the history of the CDOP. While our children walk in the legacy of prayer laid down in the eighteenth and nineteenth centuries, our children, grandchildren, and great-grandchildren will be blessed by our prayers as well.
To the women participating in the CDOP (and friends you want to share this with), we invite you to take that one-day-a-year prayer and multiply it into one-day-a-week prayer. Join or start a Moms in Prayer group for college kids and their campuses and enjoy the peace and power of gathering weekly with other women to pray.
In Moms in Prayer groups we pray for one hour a week in one accord bringing strategic prayers for the campus to the throne of our heavenly Father. Like Moody's 300 praying moms who you can read about on the CDOP website, we moms are also praying to turn the tide on the campus and turn the hearts of students and professors towards Christ.
Moms in Prayer is an international ministry which impacts children and schools worldwide for Christ by gathering moms (and grandmas) to pray.
We use a four-step format that enables us to pray effectively and efficiently within one hour. We pray in one accord agreement prayer led by the Spirit. We start with praise—honoring God and bringing him glory based on who he is—concentrating on scripture that amplifies one of his names, characteristics, or attributes. This sets the tone for our remaining prayer time and lifts our eyes off our circumstances and onto Him.
Next, we move to a time of silent confession so that we can come to Him cleansed and forgiven with communication unblocked. Then, it's time for thanksgiving. This is where we shine the spotlight on God and thank him for the ways we are seeing him at work in our students' lives and on the campus.
Now, fully prepared and focused we move into intercession–standing in the gap for the university–undoubtedly one of the most influential institutions on earth as culture flows downstream from its teaching and research. Here we zero in on praying scripturally and specifically for our own students. Then we pray strategically for campus issues and culture, for professors, staff, and administration and for campus ministries. Our overarching prayer is for salvation, revival, and awakening. We close our hour with prayer for the ministry's work across the world.
Moms in Prayer women are a sisterhood, with many continuing to pray into their grandmothering years. Wherever you are in your mom journey, we invite you to join us. We have leadership across the country ready to help you as well as robust resources online. Our college page is full of helps for praying for our campuses. We wholeheartedly support the Collegiate Day of Prayer—in fact you will find a special prayer sheet and a podcast for this special day on our website.
Thank you again for adopting colleges for prayer on February 27, 2020. Moms in Prayer would love to adopt you into one of our weekly college prayer groups!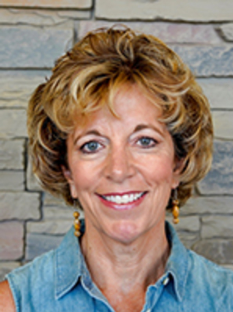 Julie Loos, College Groups Liaison
Join a Moms in Prayer group or Start a Moms in Prayer group;
Connect with the College Praying Moms Facebook community 
Find resources on the College Praying Moms page